Today the Newcastle Live Music Taskforce release the findings of the 2018 Live Music Census, which offers a snapshot of live music activity in June 2018 across the City.
Undertaken in partnership with venues, artists, music industry representatives and the Live Music Office, the census project mapped live music in Newcastle across June 2018 through monitoring available programs, gig guides, social media, connecting with industry participants across the hospitality industry as well as through word of
mouth.
State Member for Newcastle, Tim Crakanthorp MP said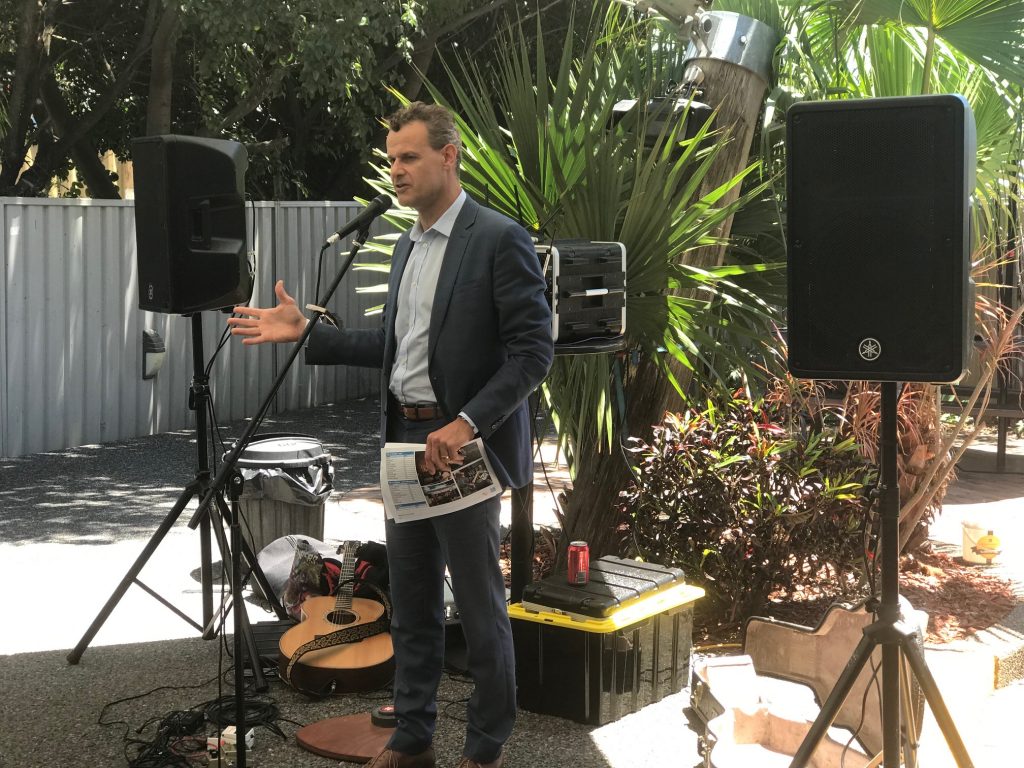 "Live music in Newcastle has been under threat in recent years, that is why I established the Newcastle Live Music Taskforce. The Taskforce has brought together stakeholders from across the industry including live music venues, promoters, local artists and youth venues. One of the key objectives of the taskforce is to ensure the live music scene flourishes. In order to measure this objective and to establish a baseline of live music gigs, one of the first jobs undertaken by the Taskforce was a census of live music acts across the Newcastle LGA. The Taskforce will aim to grow the number of gigs in Newcastle over the coming years. I thank all the members who have contributed to making the census a reality. This is an important step in ensuring the live music scene does not just survive, but thrives in Newcastle and we are able to maximise the benefits the night economy delivers for the city."
Download the Newcastle Live Music Census 2018
Key findings include:
504 gigs were presented across June 2018 featuring 716 separate acts.
80 venues hosted live music.
The Cambridge Hotel had 57 acts, there were 54 individual performances at the Hamilton Station Hotel, and 36 artists showcased at the Lass O'Gowrie Hotel.
Lizottes and Battlesticks bar presented the most gigs, with 19 events each.
Hotels had 41 venues (51%), 16 Clubs had performances (20%), and there were 11 small barswith live music (13.75%).
Newcastle city centre has the most live music venues (25), with Hamilton (7), Merewether (6) and Wickham (4).
Carrington, Cooks Hill, Lambton, Mayfield, New Lambton, Wallsend and Adamstown all have 3 venues each.
Alongside the independent venues, restaurants, churches and the university, many of the events were presented by the hospitality industry, with Hotels providing 41 venues
(51%), 16 Clubs had performances (20%), and there were 11 small bars with live music (13.75%).
Quotes from Taskforce members:
Carol Duncan – Councillor, City of Newcastle
"The census of Newcastle venues and performances helps give us a great understanding of where we are, and to help frame the work we need to do to ensure that our live music industry not just survives – but thrives into the future providing jobs, ongoing economic development and opportunity in creative industries."
Grant Walmsley – Screaming Jets
"After a concerted effort by local music industry members, music fans, and our local member, we now have a comprehensive census on our local music scene. The dedication shown by our local music lovers and the Music Task Force highlights the respect and real concern for protecting such an essential piece of our city's culture.
I am hopeful that this census will set a benchmark to then allow for growth and opportunities for developing our local talent into world class musicians and industry
professionals."
Nikki Taylor – Newcastle Hotels Representative – AHA NSW
"Newcastle was built on a foundation of live music. There was a time when our hotels, pubs and clubs were home to hundreds of live acts each and every week and it's so important that we continue to honour and respect the soundtrack of our city.
Despite exponential residential development and an expanding culture within our city, it is imperative that we support and protect not only our existing live music venues,
places like The Stag, The Cambridge, The Lass and The Wicko, but the plethora of long-serving artists and young, talented individuals who continue to call Newcastle home."
Mark Tucker – Live Music Advocate
"As I had worked previously on a 'Newcastle Entertainment Gig Guide', it was a great and informative experience to compile the census of live music gigs across Newcastle recording the bands/artists that performed over the four week period of the census. It is great to see stakeholders from across the industry working to ensure the live music scene thrives in Newcastle."
John Wardle – Live Music Office
"Doing this sort of mapping exercise to identify where the venues are and who's playing there is incredibly insightful into what's happening in the music scene in Newcastle right now. The Hotel sector are making a very strong contribution (51%), Clubs (20%) and Small Bars (13%), and well done to Lizottes and Battlesticks Bar for presenting the most gigs through the June 2018, with 19 events each.
Programming is also very diverse, featuring major touring acts, strong support for grass roots local bands, and a wide range of genres across rock, jazz, electronic, country,classical, blues, many of whom are presenting original music."
Whilst every effort was made to identify as many gigs as possible through this process, we do understand that not every event may have been captured, however we look forward to hearing from venues who may not be reflected in this years census.