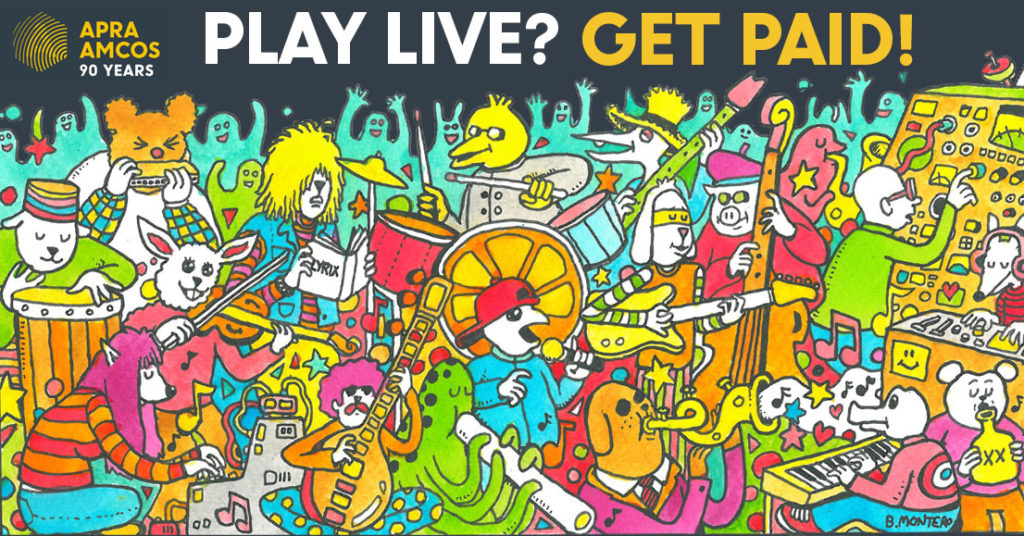 It's that time of the year again: time to get paid. If you play your own songs live, you're entitled to share in live performance royalties. But there's one catch – you have to submit Performance Reports.
Performance Reports are the new LPRs (if you've been performing for a while and know that term) and they tell us when, where and what you've played at each show.
Because it's not the future and we don't have tiny robot ears in every single venue around the country doing the listening for us, we need you to complete these reports yourself.
"NO, NOT ADMIN!" we hear you scream. And you make a fair case. But think of Performance Reports as miniature admin rainbows with real-life gold coins and plastic notes waiting at the end. And that should soften the blow.
Need further convincing they're worth your time? Then heed the advice of Ben Salter (pictured), a songwriter who has been gigging for more than 15 years. The Melbourne-based artist plays 70-100 shows a year – either solo or with bands The Gin Club, The Wilson Pickers, Giants of Science and others – and stresses that live performance royalties provide another source of revenue for musicians at a time when income streams are thin on the ground.
"It is important to submit Performance Reports so you can get paid!" said Ben.
"I have been an APRA AMCOS member for so long I think my first royalty payment has been lost in the mists of time. It can't have been very much, but I remember being super excited about getting the cheque in the mail. I was just flabbergasted by the concept that I could be paid for playing songs that I wrote in public. I mean, just for doing it. I think it still amazes me."
So regardless of the amount you earn in royalties, by submitting Performance Reports and getting paid for playing your songs live, you're also getting acknowledgment that your creative output holds real value. And that's just as important as the size of the cheque.
To receive live performance royalties, submit your Performance Reports by 7 August, 2016 through the Writer Portal.
---
Need a hand?
Grab the APRA AMCOS Performance Reports 'how to' PDF guide or watch a video guide featuring Liz Stringer here.
Learn more about Performance Reports in our FAQs or get in touch with the APRA AMCOS Writer Services team: 1800 642 634 or writer@apra.com.au.