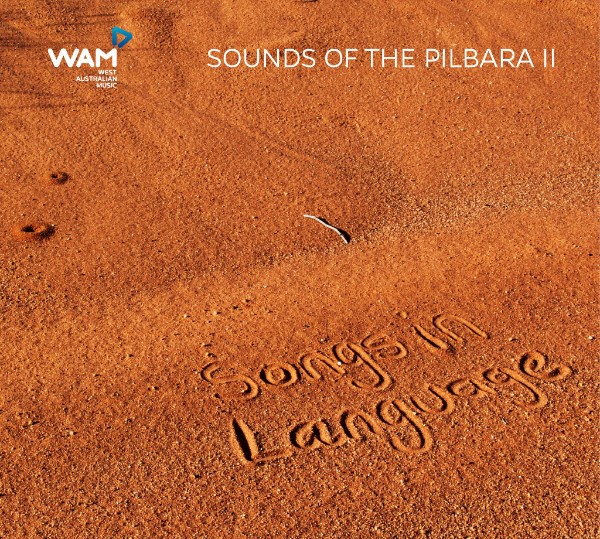 SOUNDS OF THE PILBARA II:
Songs in Language
The Live Music Office would like to congratulate WAM and there initiative Sounds Of series on the release of Songs of the Pilbara II which captures five Indigenous languages, 54 Indigenous voices and 26 original tracks, and we hope you're ready to listen and be inspired!
The Sounds Of The Pilbara II: Songs in Language compilation CD is now ready to take listeners on an incredibly unique journey through some of WA's ancient languages. Performed by Indigenous people from the Pilbara, this landmark recording project features a range of original songs (from country to contemporary) and sung stories (including heartfelt and inspiring tales and fables passed on down through generations).
With promoting the preservation of Aboriginal languages, culture and history are of paramount importance to this project, Sounds Of The Pilbara II proudly showcases five Indigenous languages from WA's Pilbara region, including Nyiyaparli, Nyangumarta, Nyamal, Ngarluma and Kurrama. Recorded over three weeks in a temporary studio in South Hedland, the compilation features 26 original tracks, and the involvement of 14 contributing vocalists and over 40 students from the Strelley community school (Warralong and Strelley campuses).
"The challenges to preserve and revitalize Indigenous languages are considerable, with many critically endangered in Australia," commented Wangka Maya's Manager, Julie Walker. "Languages are disappearing at a faster rate in Australia than anywhere else in the world. Once there were 250 languages subdivided into 600 dialects, but today there are only 18 Indigenous languages spoken by all generations within a given language group. In the Pilbara, research has shown only 3 of the 31 local languages have full intergenerational speakers. Without intervention, it's believed language knowledge will cease to exist in the next 5 to 20 years."
The compilation was first previewed in the Pilbara as part of the Warajanga Cultural Evening at the South Hedland Town Square Amphitheatre, with participants, community members, Pilbara media and more given first chance to witness Sounds Of The Pilbara II. Now everyone's invited to share in this historical project, with Sounds Of The Pilbara II: Songs In Language available to listen to for free here. Physical copies of the CD are also available from the Wangka Maya Pilbara Aboriginal Language Centre in South Hedland, or limited copies from WAM.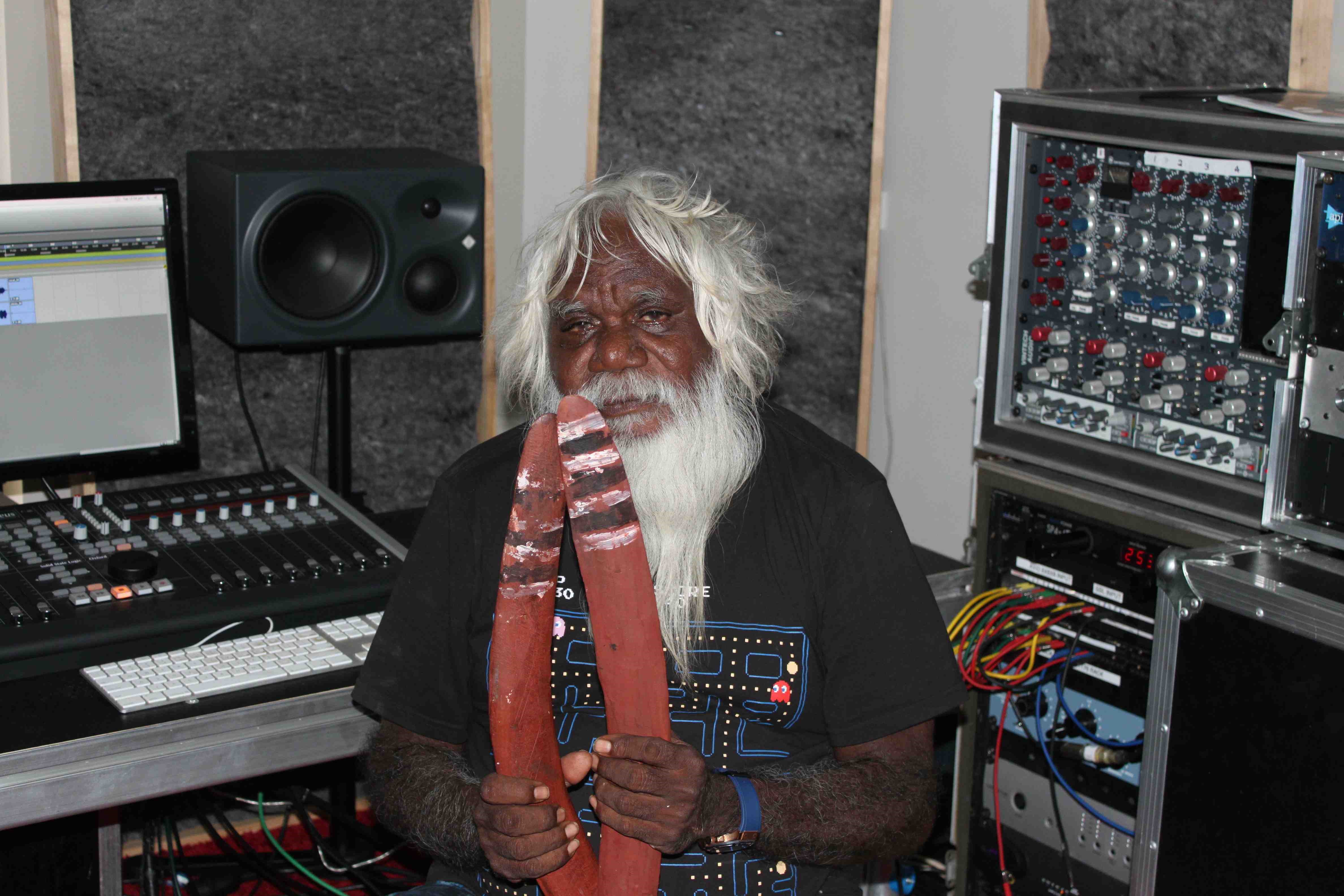 Bruce Thomas – SOTBII artist and Chairperson of Wangka Maya
As well as the cultural importance of this project, WAM has helped developed the audio engineering skills of emerging engineers and linguists through informal mentoring from award-winning studio engineers Matt Gio and Sean Lillico. This mentoring model has been proven in demonstrating lasting benefits for communities in past Sounds Of projects.
The project could not be undertaken without the partnership of Celebrate WA, BHP Billiton and Karlka Nyiyaparli Aboriginal Corporation (KNAC), this traditional owner-corporation sponsorship breaking new ground in collaborative creative partnerships in Western Australia. Throughout this project, WAM was also privileged to be working closely with Pilbara Indigenous language linguists from Wangka Maya. Bradley Hall from KNAC commented, "Sounds Of The Pilbara II will help to preserve the traditional Indigenous languages found throughout the Pilbara. Karlka Nyiyaparli Aboriginal Corporation is proud to be involved as partners in this project, the songs and stories captured on the CD forming an important tool to raise public recognition and appreciation of Indigenous languages."
We are proud to continue our support for this Sounds Of project," said Celebrate WA CEO Kevin MacDonald, "and in particular help to facilitate better community appreciation of the diversity of Indigenous languages in Western Australia, and the importance of our cultural diversity in strengthening our community."
"It was such a unique experience," reveres SOTPII sound engineer Matt Gio. "In all my work with Indigenous communities, I have never been exposed to such a diversity of Aboriginal cultures. This project has allowed me to see clearer than ever the need to understand and develop the significance of Aboriginal heritage within Australian culture."
WAM CEO Mike Harris added, "It's exciting to be delivering this CD into radio stations around the country, exposing new audiences to traditional Indigenous music, languages and stories. We hope the project contributes to protecting traditional indigenous languages of the Pilbara, which in itself is of fundamental importance, and also highlights the cultural and social importance of music. The diversity of partners supporting this project is further testament to its importance. Alongside major partners Celebrate WA and BHP Billiton, and Karlka Nyiyaparli Aboriginal Corporation, WAM would like to thank Pilbara Development Commission, Wangka Maya, Pilbara Ports Authority and Horizon Power for their support in this project, plus acknowledge the in-kind support from Soundtown, Rio Tinto Dampier Salt and the Town of Port Hedland.
Find out more on the 31 different language groups from the Pilbara here.
#SoundsOfThePilbara