On 25 October, our Policy Director John Wardle delivered the Australian address at the Music Cities Convention in Washington DC. Presented by Shain Shapiro, Martin Elbourne, Michael Bracy, and the Sound Diplomacy team including Sian Evans, the Convention featured a robust representation of international music policy counterparts discussing their work in building music cities.
The Live Music Office presentation demonstrated the role of policy development vehicles such as Live Music and Performance Taskforces and Live Music Regulation Roundtables, to coordinate the music sector and government. Using initiatives from New South Wales, Victoria and South Australia as an example, the presentation demonstrated how policy engagement from these programs is informing interstate and territory live music strategy.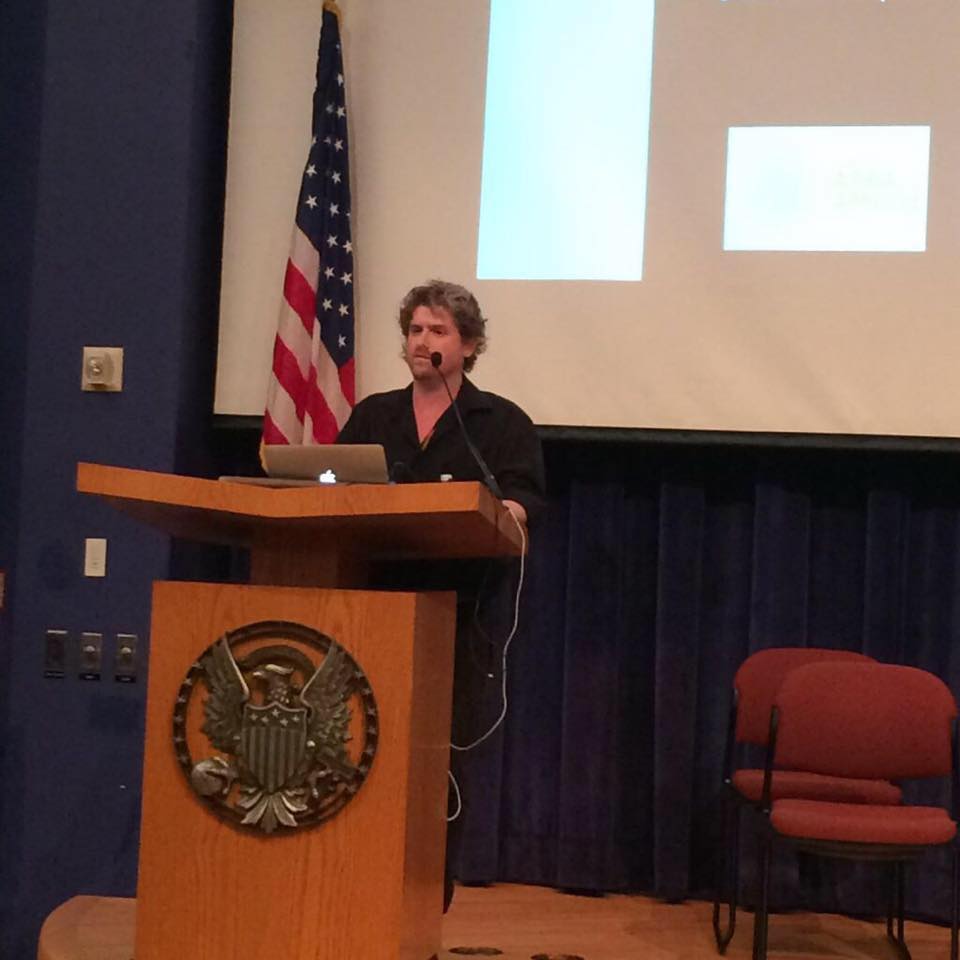 Other co-presenters included policy leaders from Scandinavia, North America, Canada, the UK, and Germany. There's been a great deal gleaned from the presentations and exchange in what has already proven to be a valuable opportunity for domestic policy development.
Turnaround Arts / Youth on Record – relevant for music/social policy development
Austin's recognition of the value of consumer data in developing programs
Martin Perna's discussion to cultural cards/passports
The capacity for transport to support urban renewal, participation / arts and cultural land use is directly relevant to current work happening Canberra
Berlin club scene participating robustly in demonstrating its contribution – such as joining the Chamber of Commerce
Various mapping initiatives – German Clubs / Ottawa / Seattle
Seattle City of Music commitment to utilising unconventional and publicly owned spaces in the 2020 vision
Bergen – Later trading concessions for live venues
'The other 9-5' – reframing the night economy
Additional research was undertaken into the venue based live music scenes in the following cities, with key findings including:
New York City
'Grandfathering ' a planning provision in which an old rule continues to apply to some existing situations while a new rule will apply to all future cases. Venues with an existing consent may well be able to operate in perpetuity.
Compliance and Licensing  comparisons to domestic Australian standards
The Empire State Music and Theatrical Production Tax Credit Program
Glazing and entry ante-rooms – weather and noise attenuation for venues and residential premises
Venues can apply for event noise exemptions in the Noise Code (Local Law 113 of 2005) a licence to pollute – like an ACT EA. Application For A Variance From The Decibel Limits For Commercial Music Establishments
Entertainment Precincts / small grid blocks/one way streets / density / Lower East Side / Greenwich Village (Similar with New Orleans French Quarter) – edgy, public safety issues / Times Square / 42nd St.
Public transport and access / Musicians carry light rigs
Wages / Tips / Free-pouring / Musicians and bar staff on same deal
Philanthropy / Chamber Of Commerce / Market based export / No State Music Organisations
Planning for the arts – Cultural Institutions / NYC Broadway – Nashville Lower Broadway
Venues as 'destinations' marketing / merchandise / setup / 2 houses a night (Blue Note, BB Kings)
New Orleans
The operation of the Arts and Cultural Overlays
The operation of the noise ordinance
Sweet Home New Orleans and The Renew our Music Fund – grass roots advocacy
NOLA Entertainment Law
The Mayor's Office of Cultural Economy
The Music and Culture Coalition of New Orleans (MaCCNO)
Nashville
K-12 Music Education – Music Makes Us
How the Entertainment Precinct works – The District (Lower Broad Music district)
Arts and Cultural Land Use Planning including Music Row – Nashville Next City Plan
Nashville Music Council
Community Design Studio and policies
Metro Nashville Arts Commission
A more thorough understanding the ecologies and inter-dependencies of these established live music scenes will better inform domestic live music policy development as we appreciate the conditions that support international artists and venues in the small to medium sector.