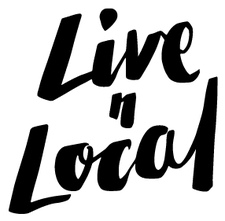 The City of Port Phillip's free winter celebration of music, Live N Local, returns in 2018 from
25 August to 1 September.
The Festival is currently calling on local musicians, bands and venues to participate in the
2018 event.
City of Port Phillip Mayor, Cr Bernadene Voss said the Live N Local Festival plays an
important role in providing a platform for local bands and musicians to showcase their talent
to a large audience.
"The City of Port Phillip is passionate about supporting local musicians and venues through a
jam-packed week of entertainment in August. The hugely popular program will offer
musicians across all genres a chance to showcase their talent, and we encourage all to
apply," Cr Voss said.
Applicants will also be eligible to play the Live N Local Stage at the 2019 St Kilda Festival,
Australia's largest free music festival which attracted over 460,000 people to the 2018 event
in February. Artists taking to the stage in 2018 included Emilee South, Horns of Leroy and
The Senegambian Jazz Band.
To be eligible to play Live N Local, at least one of the band/group members must live, work
or study within the City of Port Phillip, which includes musicians that perform here regularly.
Applications close 5pm Monday 30 April 2018.
For further details and to apply, visit www.livenlocal.com.au.