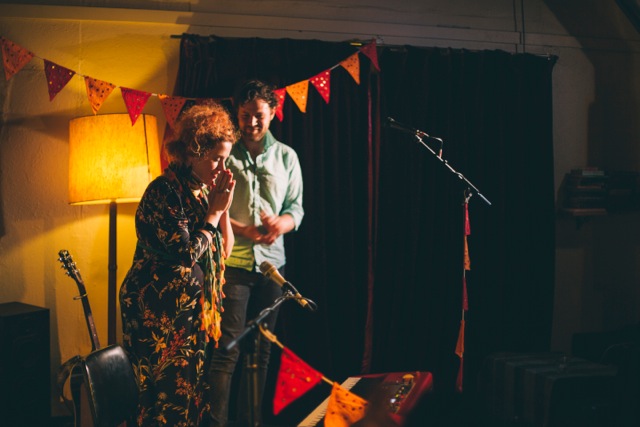 The four young entrepreneurs who bought 5 Church Street, Bellingen (in northern NSW) only 15 months ago had a vision as clear as the river just a stone's throw away.
Their 100 square metre licensed café sits in a tree-lined side street of this bohemian village and set out to be local, seasonal, simple and good.
A celebrated chef, Paul Cauchi, hailing from Canberra and Brisbane, was joined in the business by wife Alison and best mate Matt Jones. Now their Chef Dave Brittingham also forms part of the ownership team.
Paul said, "We didn't move down here to buy Ferraris. It sounds clichéd but for us it's a living, breathing business plan – we've created an open space where people from all walks of life can come together to share an experience, enjoy being nourished and to leave feeling inspired. We wanted coming to 5 Church Street to be like you're sitting in your lounge room."
It's a very busy lounge room. 5 Church Street has staged no less than 104 live music shows in 15 months, 100 of those ticketed by phone or over the counter at the thriving café. In fact, the café was one of only a handful of venues selected for the inaugural Bello Winter Music festival in June this year, orchestrated by Mullum Festival creator Glen Wright. During the festival, 5 Church Street featured 25 shows.
5 Church Street engages the services of a booking agent and book some acts themselves, and, according to Paul, there is never any shortage of talent. Yhan Leal, a Bellingen local, was busking on the streets as well as regular customer at the Café. His singing and songwriting talent earned him a regular gig at 5 Church Street and Yhan is now touring the region with his second album Wilderness.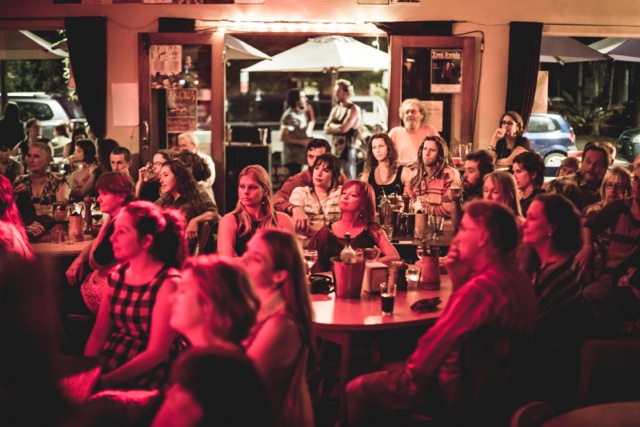 Paul continues, "At least 70 per cent of ticket sales go to artists and we work on a 'ticket price' only system. We make sure we really look after our artists, in fact, many times we have had them stay in our spare room at home rather than let them sleep in their van. Word gets around and we've been lucky to attract big names recently such as Katie Noonan and Megan Washington – whose two shows sold out in four minutes! We've established a strong reputation for hosting intimate live performances, with the likes of Mama Kin, Joe Robinson, Jack Carty, Jordie Lane and Deborah Connway all playing memorable sell out shows. Our vision is to support independent artists and original music."
"When we host live music, we start and finish early, say, 7-10pm, so our Mums and Dads arranging babysitters can get home at a reasonable hour, we maintain friendships with residents and the artist plays to a full room for the entire gig. They finish on a high, not a whimper with 90 people rocking out to their music. After our renovations this summer, we can bring that number up to 150.
"Afternoon music sessions often see kids running around with their shoes off outside under the trees. Even in winter when it can get below zero for a few months and sitting outdoors is not as popular, we still get great crowd to live music gigs.
"Of course, one of the points of having live music is to increase patronage, but it also fits in with our crystal-clear vision year round. We're a music venue and a café and our commitment is to entertaining our local community.
"There are 27 places to eat in Bellingen within walking distance of each other and two big venues for pub rock. We're local first and organic second, Farmers turn up with their boxes of produce they've picked that morning, locals we know drop by for breakfast or lunch and as the sun sets on our valley, music lovers flock to our space, grab a craft beer to listen to the talents of someone famous who started in a space just like ours – what could be better than that?" Paul said.