Policy
Creative Spaces and the Built Environment Forum, 12 June 2015
On 12 June The City of Sydney, University of Sydney and the Live Music Office co-presented the Creative Spaces and the Built Environment Forum at The University of Sydney as Action 2.3.3 from the City of Sydney Live Music and Performance Action Plan.
Event Preamble
Australia's cities have shifted from centres of manufacturing and industry to the drivers of a globalised economy fuelled by knowledge, creativity and innovation. This shift relies on a host of new cultural enterprises, ranging from artist, community and performance spaces, to co-working, start-ups, micro and niche manufacturing, pop-up retailers and entirely new business models.
Unfortunately, existing regulatory systems often lack clear criteria for these new forms of land and building use. Applicants frequently struggle to identify suitable building code and planning classifications, whilst consent authorities struggle to assess the risk and amenity impacts of hybrid, mixed purpose and previously unseen types of activity.
With the nation's creative industries vital to our future, Australian cities need regulatory frameworks which balance this new productive economy with the need to maintain a safe and accessible built environment.
This forum brought together experts within the fields of building, planning, access and safety with those working within the cultural, creative and knowledge sector.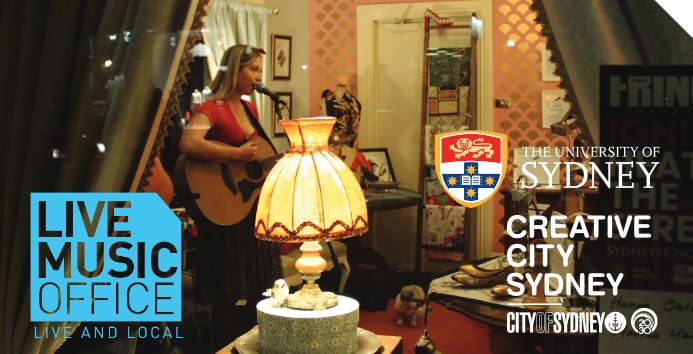 Program
9:15 Introduction:
Host: Tim Horton
Lord Mayor's Welcome
Overview of the day
9:30 AM: Panel One: Creative Spaces: Four Studies
Panellists:
Penelope Benton (National Association for the Visual Arts, Red Rattler, First Draft)
Jon Perring (Tote Hotel, Victorian Live Music Round Table)
Greg McTaggart (Opera House)
Kerri Glasscock (Sydney Fringe Festival, 505s)
Four of Australia's most experienced managers of creative spaces spoke about their use of the built environment and the difficulty of negotiating regulations. Their expertise ranges from upgrading the nation's oldest artist run gallery, the adaptive re-use of a former warehouse into a multipurpose community space, revising licensing and building risk profiles for music venues, establishing short term theatre uses, and ensuring disability access for the nation's most iconic arts venue.
The purpose of this panel is to help outline the common hurdles and identified solutions to the use of buildings for creative and cultural activity.
11:30 AM Panel Two: Building, Planning and Culture
Panellists:
Michael Wynn-Jones (UTS Centre for Local Government)
Neil Savery (Australian Building Codes Board)
Assoc. Prof. Shane Homan (Monash University)
Dr Kate Shaw (University of Melbourne)
With knowledge of building, planning, economic and cultural policy spanning across all three tiers of government, panellists considered the policy framework governing creative spaces, its history and purpose, and how it may need to be altered for new land and building uses. This was intended as a broad ranging discussion, aimed to help shape the themes for our afternoon workshop.
1:00 – 3:00 Workshop
Moderator: Prof Peter Phibbs
Following the morning panels,  participants took part in a smaller afternoon workshop to consider the examples from the morning workshops, discuss the points of difficulty from a building, planning and venue management perspective, and consider how systems might be interpreted or reviewed without loss of safety or amenity.
Panellist Biographies
Penelope Benton
Penelope Benton is a practicing artist working across sculpture, performance and installation and is the Senior Administrator at the National Association for the Visual Arts. She was one of the Co-Founders/Directors of The Red Rattler, a volunteer-run warehouse in Marrickville NSW for artists and activists, completed a two-year directorship at Firstdraft Gallery in 2008, and was Co-Artistic Director of Art Month Sydney 2013. She has a BA Visual Arts from the University of Newcastle, Masters in Art Administration from UNSW, Graduate Diploma in Arts Management from UTS, and is a current Masters of Fine Arts candidate at UNSW.
Kerri Glasscock
Kerri Glasscock has worked in various roles on the Sydney arts scene for the past 18 years. In 2004 she co-founded the underground performance space 505 in Surry Hills ,opening a second venue, the Old 505 Theatre, in 2011. She is currently the Director of the Sydney Fringe Festival and sits on a number of boards and committees including live music taskforces in Sydney, Leichhardt and Marrickville. Kerri was included in the Sydney Morning Herald's 100 Most Influential and Inspiring People List of 2011, whilst Venue 505 has been included as one of the top 150 Jazz Clubs in the world by Downbeat magazine (U.S.A) for the past three years running.
Associate Professor Shane Homan
Shane Homan is Head of Communications and Media Studies at Monash University. Through memberships in various organisations (Music Council of Australia; ARC Cultural Research Network; FairGo4Live Music) his work has engaged with the industrial and policy contexts of music production and consumption. Shane has also been Chair of the Australia-New Zealand branch of IASPM (International Association for the Study of Popular Music) and General Secretary of its international executive. He is currently a member of Victorian and NSW government committees examining the health of live music venues. Shane has completed commissioned reports on the music industries for Melbourne City Council, the NSW Ministry of Arts and the Australia Council. He has been a project leader and chief investigator on several Australian Research Council grant projects, such as Policy Notes: Local Popular Music in Global Creative Economies (2010-2012). Shane has been active in achieving legislative reform across a range of issues relating to music activity, including reform of laws applying to live music in Australia.
Tim Horton
Tim is the Registrar of the NSW Architects Registration Board and the former South Australian Commissioner for Integrated Design/ He is an award winning architect with experience spanning the public and private sector in Australia and internationally. In 2013 he was the founding CEO of the Committee for Adelaide. He has also held positions as state President and National Director of the Australian Institute of Architects, a member of the editorial board for the Australian Urban Design Protocol and the Built Environment Industry Innovation Council, and a board member of the Australian Urban Research Infrastructure Network, the Australian Design Alliance, the CRC for Low Carbon Living and South Australia's leading craft and design body, the Jam Factory.
Greg McTaggart
Greg McTaggart is a qualified engineer and has worked at Sydney Opera House since 2003. Greg has had responsibility for the planning and delivery of all major building projects at Sydney Opera House since 2003, including the Utzon Room, Western Colonnade, Western Foyers, external lighting and the Vehicle Access and Pedestrian Safety project. In his current role as Director of Building Development and Maintenance he also has responsibility for the maintenance and conservation of the building, emergency planning and response, food and beverage and planning for future capital works projects. Greg is a member of the Sydney Opera House Conservation Council.
Greg has been involved in the delivery of public infrastructure and building projects for over forty years. He has worked on a diverse range of projects including schools and hospitals, water supply and sewerage infrastructure, grain handling facilities and major sporting venues including ANZ Stadium, Sydney Athletic & Aquatic Centres and the Regatta Centre at Penrith Lakes. For more than a decade Greg worked on the planning, construction and operational activities associated with the Sydney 2000 Olympic and Paralympic Games.
Jon Perring
Jon Perring has a long standing involvement in music, planning, licensing and building policy through his work as a founding board member of Music Victoria and positions on the Victorian Live Music Roundtable and City of Yarra Live Music Working Group. He has also worked with advocacy groups FairGo4LiveMusic and Save Live Australian Music, and is the co-owner of iconic venues The Tote, Yah Yah's and Bar Open. He has been central to Victorian State Government reforms to support music venues, providing industry and policy expertise on Agent of Change reforms, a State BCA variation, and liquor licensing laws.
Neil Savery
Neil Savery was appointed General Manager of the Australian Building Codes Board in 2013. He has extensive experience as a senior public sector administrator, having previously held positions as the Victorian Deputy Building and Plumbing Industry Commissioner, Chief Executive of the ACT Planning and Land Authority and Executive Director of Planning in South Australia. He has qualifications in town planning, urban design and ecologically sustainable development, and was formerly Chair of the National Planning Officials Group, Adjunct Professor in Urban Design at Canberra University and National President of the Planning Institute.
Dr Kate Shaw
Dr Kate Shaw is an urban geographer and planner at the University of Melbourne. Her research focuses on the cultures of cities and the political-economic and social processes that shape them. Kate's background is in alternative cultural practice; these days she works with governments and local campaigns on regulatory reforms necessary for equity and diversity in the city. She is Deputy Chair of the City of Melbourne's Creative Spaces working group, a member of the Victorian state government live music roundtable, and participated in the City of Sydney's live music taskforce.
Michael Wynn-Jones
Michael was formerly Deputy President of the NSW Building Professionals Board, chair of the Board's Accreditation committee, and deputy chair of the Policy and Access Advisory Committees. He has worked as a consultant to the NSW Department of Planning and Infrastructure on various projects associated with the built environment, including the Complying Development Code and the Federal Premises Standards, and assisted the Department with the introduction of private certification in 1997. He has developed Building Regulation, fire engineering and bushfire courses at Post Graduate level and taught at multiple universities, and is currently a Conjoint Professor at the University of Newcastle and an Associate the UTS Centre for Local Government. He is also an A1 private certifier with more than twenty years' experience providing consulting and education services.