Its not you it's me: falling out of love with live music
There may come a time when you stop booking bands each Saturday night or just don't get around to calling the local songwriter who's occupied the corner of your restaurant every Friday nights for many years.
Like any relationship, keeping the flame alive for live music needs creativity – and working at it is worth the effort!
It's time to listen: ask your customers what they suggest.
Experiment.
Marry live music to another art form.
Liaising with hundreds of live music venues every year, Damian Cunningham from the Live Music Office said, "Research shows that for every dollar spent in live music there is a three dollar return to the community. Creative people like creative environments – become a hub for your creative community by continually hosting live music and your efforts will be commercially rewarded."
Damian's tips on how to spice up your 'live' life.
Listen. Ask your customers what they suggest.
Ask the question "We are thinking of changing our live music – what do you think?"
Ask for input into playlists, do they like live music, radio or streaming music? What's their favourite genre? Do they have artists to suggest?
Mark up a blackboard near the front of your venue.
Place surveys on napkins, with the bill or with menus.
Have your staff ask patrons randomly what they like when taking orders.
Post the question on social media.
Make a change.
"Walking away from live music outright is like throwing the baby out with the bathwater," Damian said, "Sometimes you just need a change."
Experiment with a change of music style.
Experiment with which day of the week you host live music.
Experiment with where you place the musician.
Experiment with the sound levels.
Experiment with the frequency – perhaps host one performance a month to survey the change with your customers and their spend.
Experiment with the timing – to coincide with the launch of a new menu or happy hour (or even a new film or TV show occupying mainstream culture).
Mary-Jane Liddicoat of the Polit Bar in Canberra said, "We reached out to the community and asked groups and artists what they wanted out of a gig, pricing, audience, how they would like to present themselves. Then we collaborated on promotion and see how the audiences liked it. We achieved great buy-in and uncovered some fresh acts that, in some cases, had never been seen in Australia, for example Naked Girls Reading."
"We have also experimented with live music as a complement to theatrical acts. We often have live shows by music performers wanting to test their talents before a main cabaret act." Mary-Jane said.
The Live Music Office has created information and resources to help you present live music. Under APRA's the new licence scheme, restaurants and cafes can take advantage of free licensing for one live music performance each year.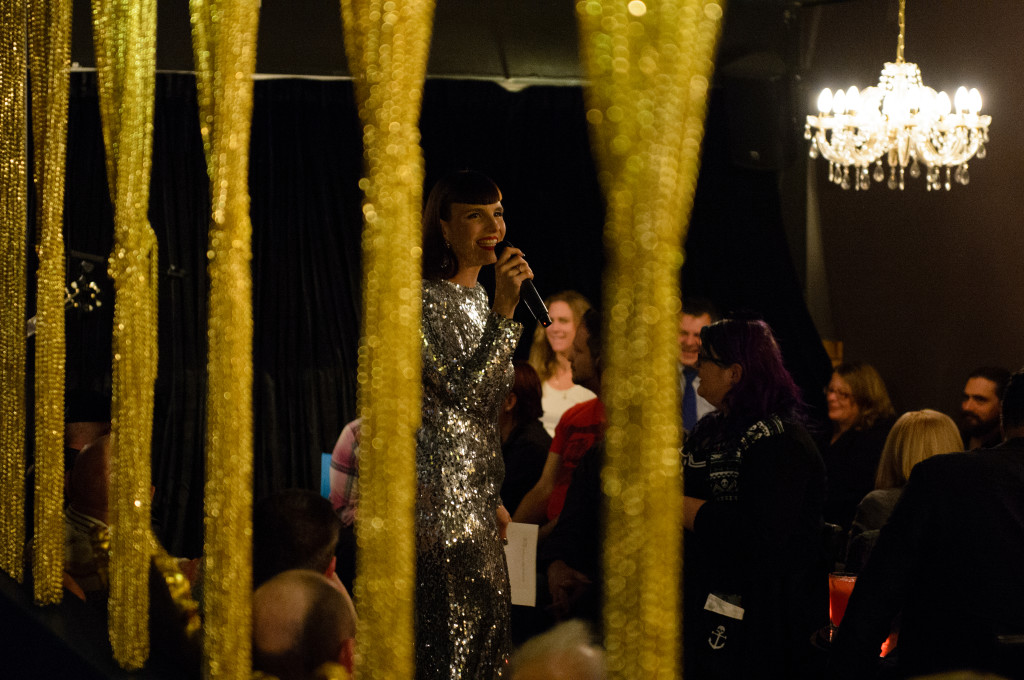 Photos of Belle Blue and Tiffany Blue: Brett Sargeant, D-eye Photography